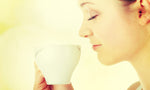 How Do You Deal With Stress?
Trying to find a work/ life balance can be challenging at times. We all have different ways of trying to find a mindful moment to refocus and help us get through busy or stressful times. In honour of Aromatherapy Awareness Week, we asked the Aromatherapy Associates team to share some of their tips on how they tackle stress and like to unwind. Here is what they said:
 Tracey - CEO 
"I find body brushing early in the morning always helps brush away any morning blues. I wake up at around 5.30am and always try to be in bed before 11pm, even at weekends, as I find lack of sleep makes me a little emotionally unbalanced. If I wake up feeling anxious, I love an early morning walk with my dog in the park to get some fresh air to clear my head for the day ahead."
Mandy - PR
"I've always been a person that is easily distracted so I have to adopt an all or nothing approach to find some mental clarity. My fail-safe method to relax is to turn off all phones, laptops and tablets, and use Relax Room Fragrance in my Room Fragrancer, then pull out a travel book (not my Kindle!) to plan my next trip away!"
Iain - Finance 
"The only time in the day I get a mindful moment is when I'm putting my daughter to bed. She likes me to stay with her while she falls asleep so I lie in a dark room for 5-10 minutes with no phones, no TV and no other distractions. It's actually really enjoyable to just be with yourself and clear your thoughts."
Hannah - Marketing  
"I love to de-stress by being active. Whether it's running around the court at my Wednesday netball league, playing tennis on the weekend with my boyfriend or by stepping onto a yoga mat as soon as I wake up, I always feel so much better after exercise!"
Jasveet - NPD 
"For me, it's all about balance. Swapping my morning coffee for herbal tea or an evening walk along the river to help distract me from my thoughts but also treating myself to a chocolate bar and a good movie."
Andrew - Design 
"My way to de-stress is to head to the gym, go for a run or go hiking in the countryside – pretty simple but really affective."
Caroline - Social Media 
"I try to drink at least 4 litres of water a day to keep hydrated and to avoid headaches. On the whole, I've learnt over the years to talk problems through with a close friend or family - rather than bottling everything up!"
Louise - PR
"I love listening to Musical or Movie Soundtracks, they never fail to calm me down – when home alone, belting the lyrics out is even better!"
Isabella  - Design 
"I like to add De-Stress Mind Bath & Shower Oil to a candle lit bath - I find this helps me after a long day or workout. I also swear by my De-Stress Muscle Gel, I apply this after I have a bath and I instantly feel relieved, less achy and in a much better head space."
Georgina - Finance  
"Me time' is something I make sure I have at least once a week, I tend to use this time to do a mini home facial. After using the Rose Hydrating Face Mask, I layer the Rose Radiance Skin Serum, Triple Rose Moisturiser and Revitalising Face Oil and then inhale a few drops of Frankincense before bed."
Do you have your own tips for when things get stressful? Comment below with your ideas on how you take time out when things get overwhelming.